| | | | | | | | | |
| --- | --- | --- | --- | --- | --- | --- | --- | --- |
| Markets | | | | Market Region | | | Industry Served | |
The Tenant's Advocate, March 2020

The Tenant's Advocate, March 2020 – We met the needs of a firm with an international clientele and employees around the world. Here are the take-aways for a successful Tucson office space search.Also: Arizona ranks high as a business-friendly state, avoid these mistakes when looking for Tucson office space, Tucson's optics sector.

Read More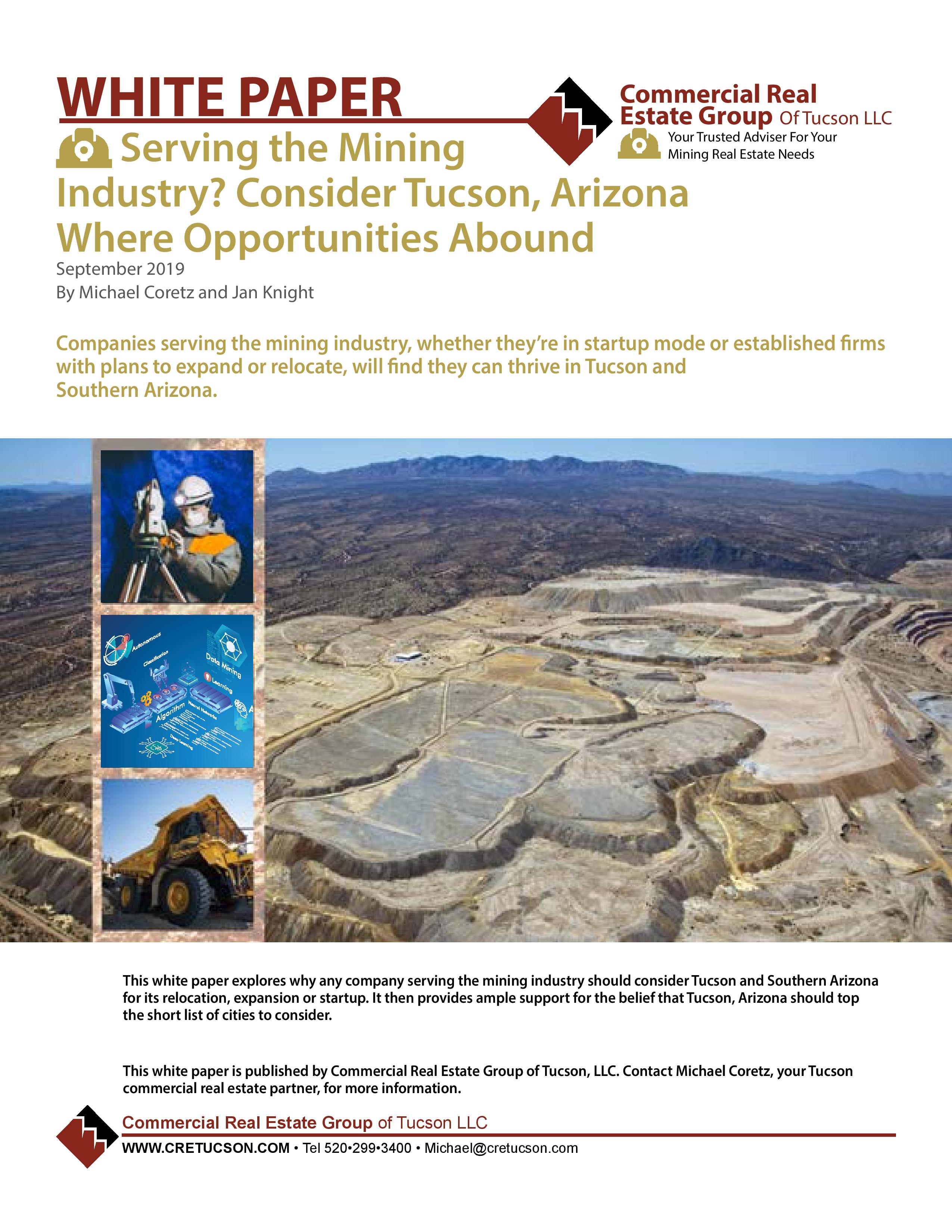 Tucson, Arizona: Arizona's Optics Advantage

Tucson Optics Industry: Arizona's Optics Advantage. The business benefits are plentiful and one key advantage for those working in Optics and Photonics is that Tucson is home to the premier educational and research institution in optics, photonics and astronomy.
The Tenant's Advocate - December 2018

The Tenant's Advocate, December 2018 – New innovation activities at the UA open up demand for Tucson industrial office and manufacturing space for high-tech industries. Also: Tenant representation saves you money, CREG Tucson has services from site search to contract signing, Tucson's high-tech industries.

Read More
The Tenant's Advocate - August 2016

Tucson serves as a crucial trade hub in the economic super-region of Arizona and northern Mexico.Learn about strengthening Bi-National relations in the August 2016 Tenant's Advocate

Read More
2016 Bio Industry White Paper for Tucson, Arizona

Planning a biotech or bioscience start-up? Exploring relocating or expanding to a city where your bio company can thrive? How about Tucson, where the sun shines more than 350 days a year and the business climate promotes successful entrepreneurship?
The New Paradigm - Millennials

Millennials are changing the look of office space with their love of urban life and collaborative working style, according to Michael Coretz, principal of Commercial Real Estate Group of Tucson.
Corporate Real Estate Strategies Issue 33

Tenants should lock in historically low rates for as long as is feasible. However, such advice does not apply equally to San Francisco and Beijing, let alone Minneapolis. The key to finding the optimal combination of space and lease terms is working with local experts.