| | | | | | | | | |
| --- | --- | --- | --- | --- | --- | --- | --- | --- |
| Markets | | | | Market Region | | | Industry Served | |
2019 Arizona Business Incentives

Commercial Real Estate Group of Tucson showcases some of Arizona's tax incentives for relocating and opening businesses, plus a suite of services.
The Leasing Process

An experienced and reliable tenant representative can make a huge difference in the successful outcome of your search for office space.
Buying vs. Leasing

You may want to buy commercial real estate instead of continuing to lease. Do a cash flow analysis to see if that's the right move.
Business Relocation Timeline

This relocation timeline infographic keeps you on track for moving your business to a new space. Presented by Commercial Real Estate Group of Tucson.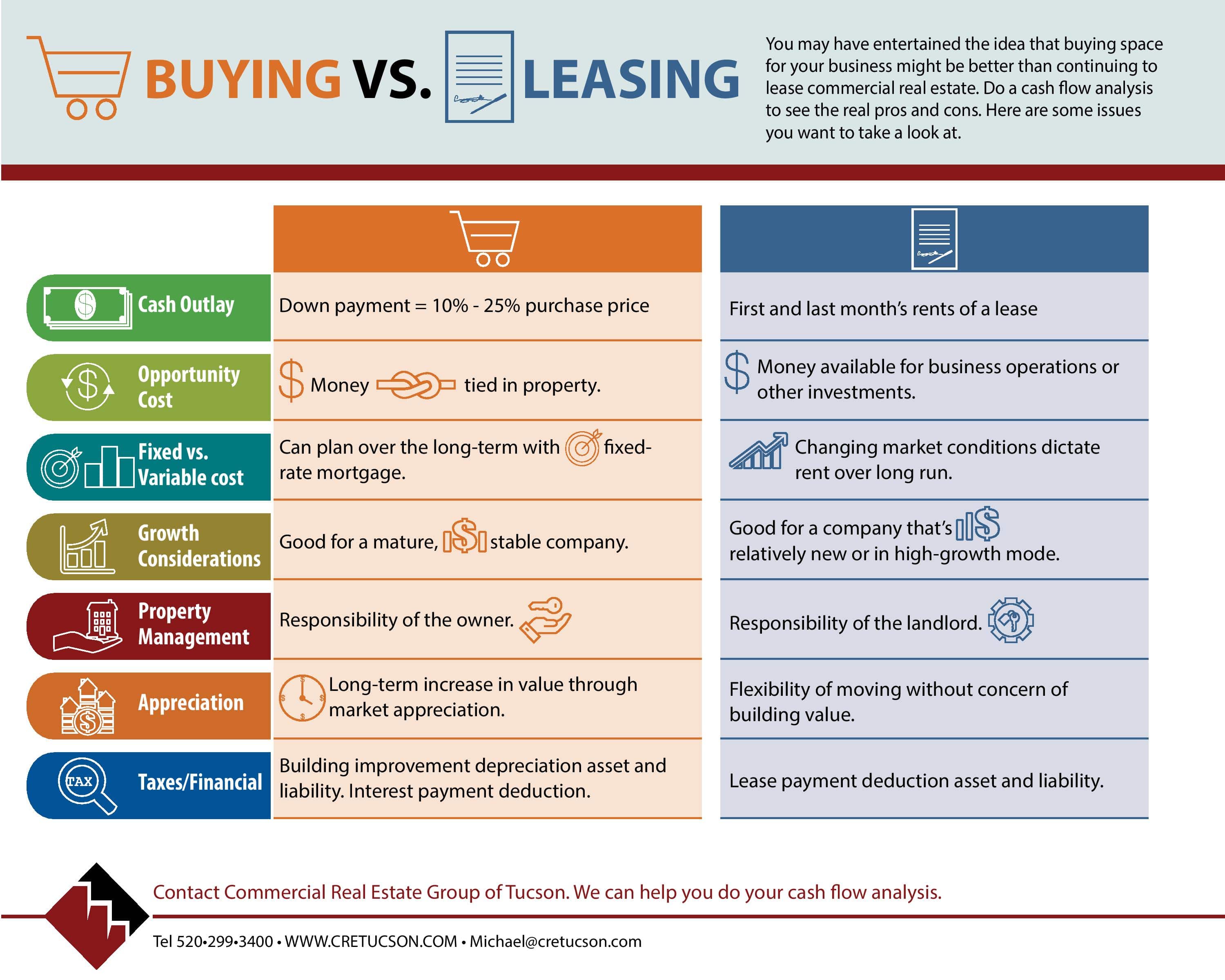 Office Space: Lease vs. Buy

Many businesses reach a point in which they are curious as to whether it would be beneficial for them to purchase office space rather than continue to lease office space. While every business is different there are a few common factors that should be taken into consideration.