| | | | | | | | | |
| --- | --- | --- | --- | --- | --- | --- | --- | --- |
| Markets | | | | Market Region | | | Industry Served | |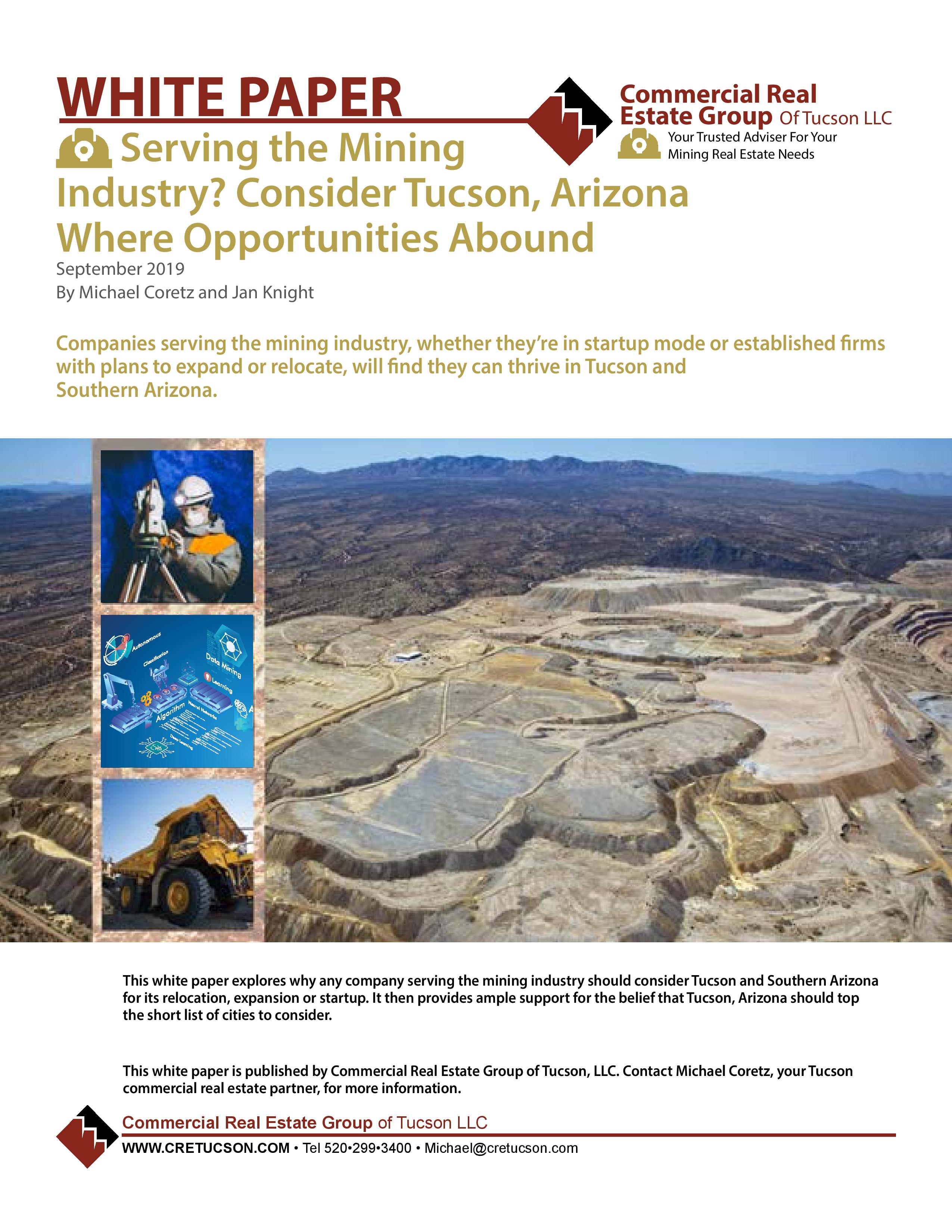 Aerospace & Defense Industry White Paper for Tucson, Arizona

Think of Tucson and you may just think of a place where the sun shines more than 350 days a year and the skies are clear and blue. That sunshine and the low humidity not only are attractive to tourists and residents. They also are two of the many reasons why Tucson is a key player in the Aerospace & Defense industry.
7620 N Hartman Lane Tucson, AZ

Conveniently located at I-10 and Cortaro Rd in the Town of Marana, one of the fastest growing metropolitan communities in Arizona. Just minutes from Restaurants hotels, golf and 20 minutes from downtown Tucson and the University.
The Tenant's Advocate – January 2019

The Tenant's Advocate, January 2019 – Proposed rules governing O-zone funds open up investment in Tucson Opportunity Zones Also: Arizona Photonics Days coming, check your tax assessment statement, get our Relocation Guide.

Read More
The Leasing Process

An experienced and reliable tenant representative can make a huge difference in the successful outcome of your search for office space.
Optics Industry Market Snapshot - Tucson, Arizona

This Market Snapshot about the Tucson optics industry will give anyone who is starting, relocating or expanding their optics business some reasons to put Tucson, Arizona on the short list of potential cities. In fact, you'll be in very good company if you do.
The Tenant's Advocate - June 2018

The Tenant's Advocate, June 2018 – The Flinn Foundation's annual progress report shows the strength of Tucson's bio market and activity. Also: We know the Tucson bio market, six concerns to finding the right office space, a snapshot of Tucson's bio market.

Read More